Via Scoop.it – Heal Or Die: Healthy Eating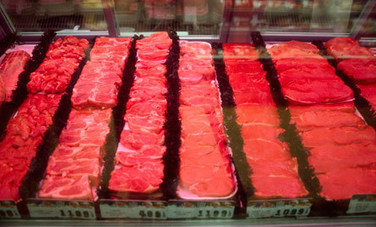 A pair of new studies underscore the U.S. public health threat of neurocysticercosis—quite literally having pork tapeworm larvae curled up inside one's brain—now the most common cause of adult-onset epilepsy in the world. The first study, The Impact of Neurocysticercosis in California, concluded that "Neurocysticercosis causes appreciable disease and exacts a considerable economic burden in California," with estimated annual hospital charges exceeding $17 million. The second study, published two weeks ago, is the first to follow the cognitive function and quality of life of those living with these brain parasites.

As you'll see in today's NutritionFacts.org video pick below, even after one's brain is infested with pork tapeworms, some people can go for years before the headaches and seizures start as the larvae begin to multiply. What the second study suggests, though, is that long before the more obvious symptoms present, those who are infected may suffer from mental, social, and cognitive dysfunction.
Read more:  
Via www.care2.com
Related articles