Via Scoop.it – Heal or Die: Herbs & Supplements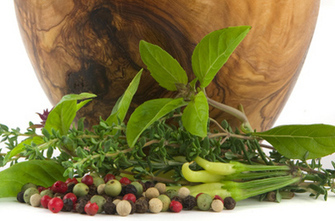 Learn which natural herbs and supplements can maintain the health and vitality of your body, as adapted from Rosemary Gladstar's Family Herbal.   Match herbs to your body's needs!

Match herbs to your body's needs!

Blood: Burdock, dandelion.

Bones: Nettle, oats.

Brain: Ginkgo, gotu kola.

Eyes: Bilberry, lutein.

Heart (cardiovascular system): Cayenne, garlic, hawthorn.

Kidneys: Dandelion leaf, nettle.

Liver: Burdock root, dandelion root.

Muscles: Fo-ti, glucosamine sulfate.

Nerves: Ginseng, nettle, oats.

Nervous system (endurance and stamina): Fo-ti, American ginseng, Siberian ginseng.

Spirit: Flower essences, kava-kava.
Read more: http://www.care2.com/greenliving/revitalizing-herbs-and-supplements.html#ixzz1kaiw0kVh
Related articles