Via Scoop.it – Heal Or Die: Healthy Eating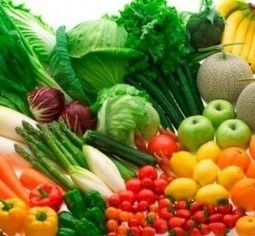 Do you want to raise vegetables but don't have a farm? Cheer up! It is possible and practical to raise small organic gardens right at your own backyard.     Here are some vegetable types that you may start with in your small organic gardens:
1. Carrots. Though some carrots may take long time to grow, there are types of carrots that are fast-growing and best suitable for containers like the 'Babette' type. One technique that may also be adapted is seeding your carrots with some flowers in a pot. Your carrots will be ready before the flower roots take control of your container.
2. Radishes. Radishes love cool and moist conditions. It is where they grow best. These conditions may be provided to them by your small containers. The different varieties of radishes will entertain the idea of growing quickly in your small gardens. They may also be planted in a container together with the carrots mentioned above. As you have pulled your grown radishes, the growing carrots will have its place to expand at.
3. Tomatoes. Though a fully-grown tomato plant may require a larger place or container to grow, raising it in pots is still doable. Try raising your favorite tomato type in a pot but for sure success, you can choose from several tomato varieties that are dwarf types. These may be the perfect ones for you. You can go and try experimenting at first then choose what suits you best.
4. Lettuce. This green leafy vegetable happens to love small spaces where you can easily move it according to its need, whether under the sun or some shady place. Keeping it in your small container will allow you to transfer where you can easily reach it for trimming. There are varieties such as the loose-leaf ones which may grow continuously for several months even if you cut the outer leaves away for consumption. However, it is still advised that you keep planting lettuce seeds every 3 or 4 weeks to keep harvesting this green leafy vegetable for your consumption.
Via www.organicsmallgarden.com
Related articles